Inquiry by phone call

+813-3833-7200
Free Breakfast
We serve free set of breakfast for all guest who stay in our hotel.
Take out is available.
Some menus have changed.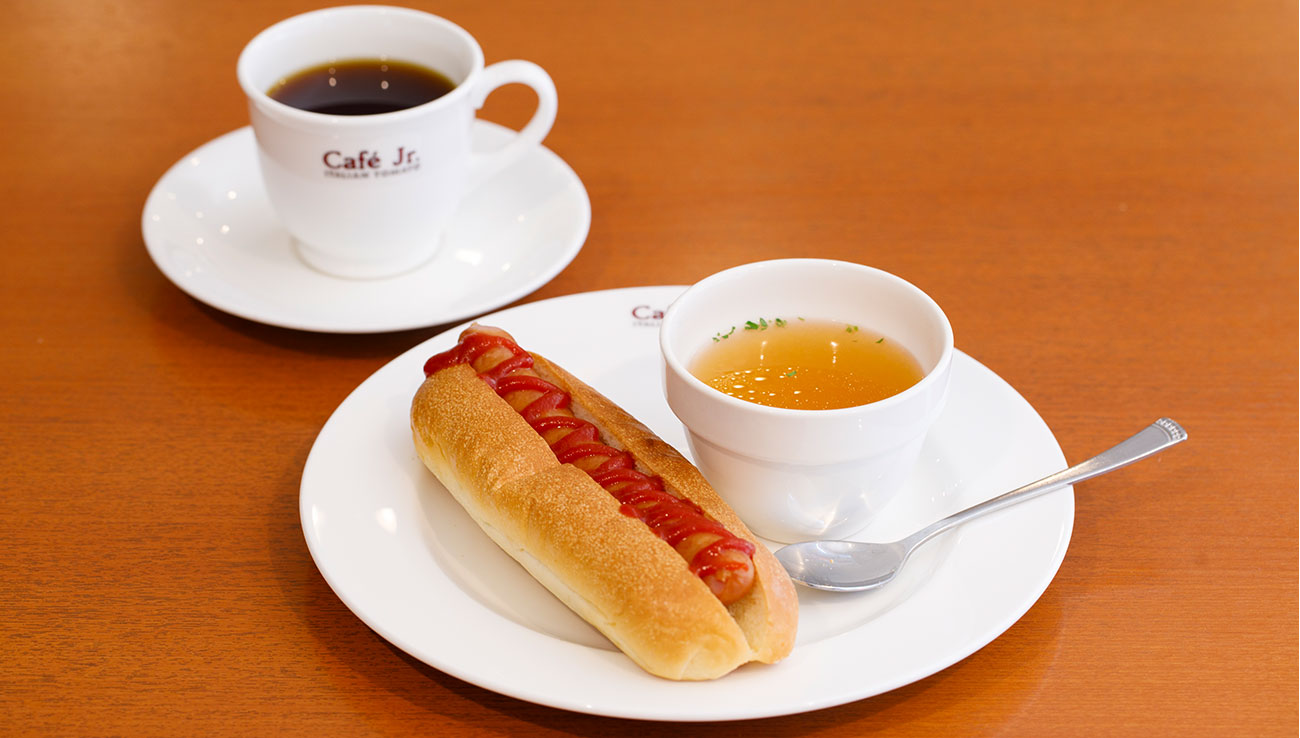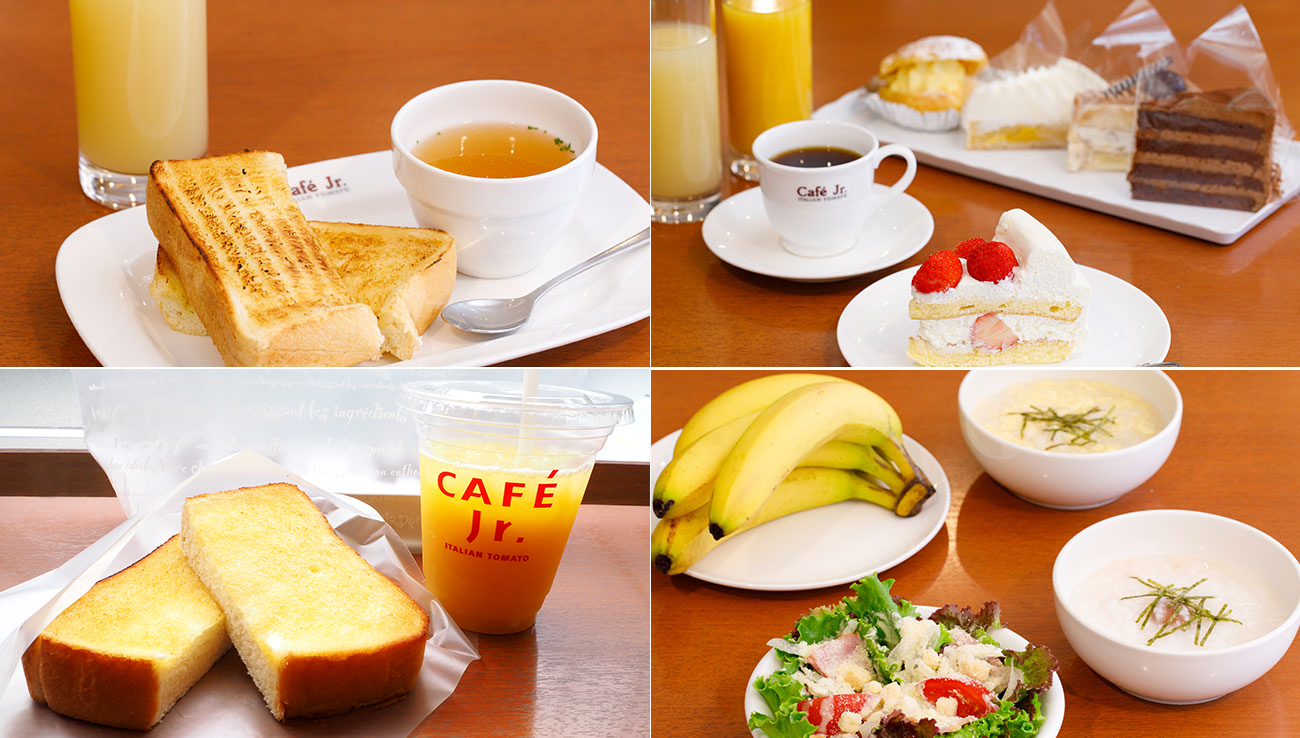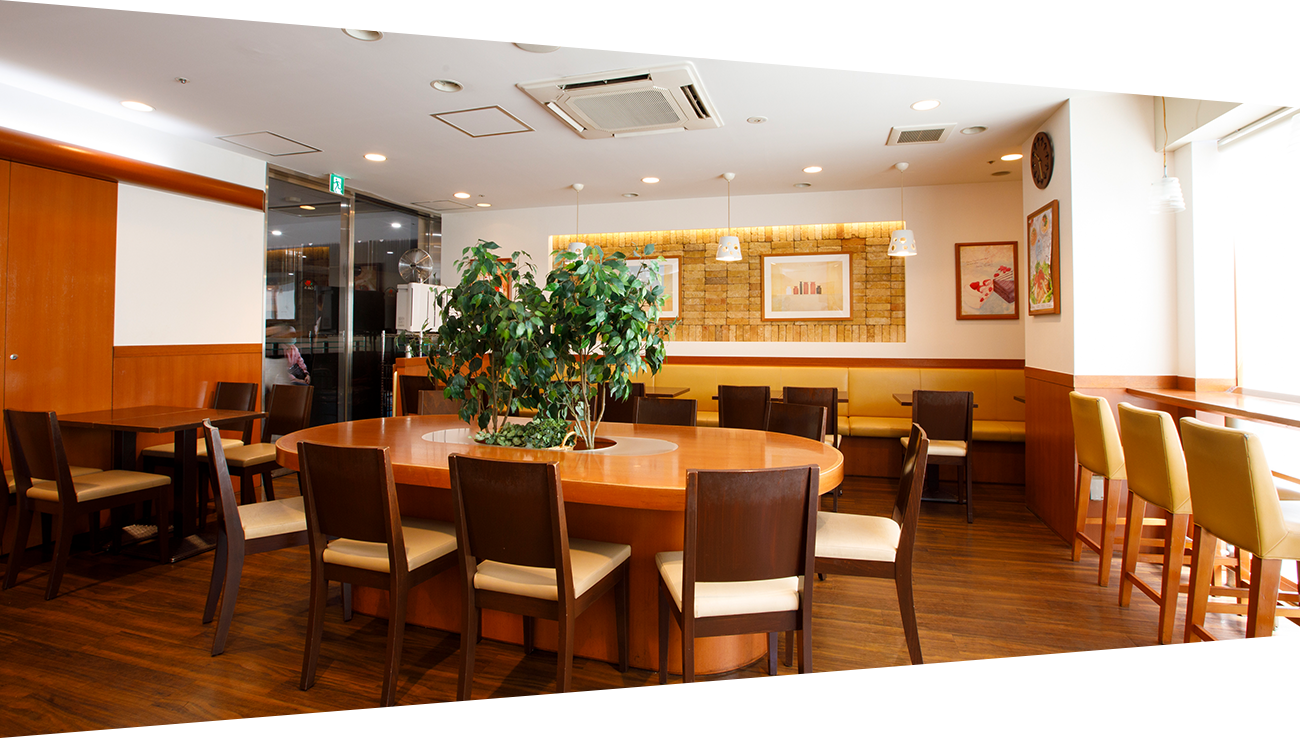 Breakfast restaurant is on 1st floor "Italian Tomato café Jr."
We provide a breakfast at 1st floor Italian Tomate Café Jr. with self serving.
【Breakfast Time】6:45am~9:45am
Set of bread and coffee
You can choose one of hotdog, toast or pancake and one soft drink.
【Meal including】
・Today's soup.
・1 Bread (from some choises)
・Drinks (Hot or Ice)
*Some menu might be sold out.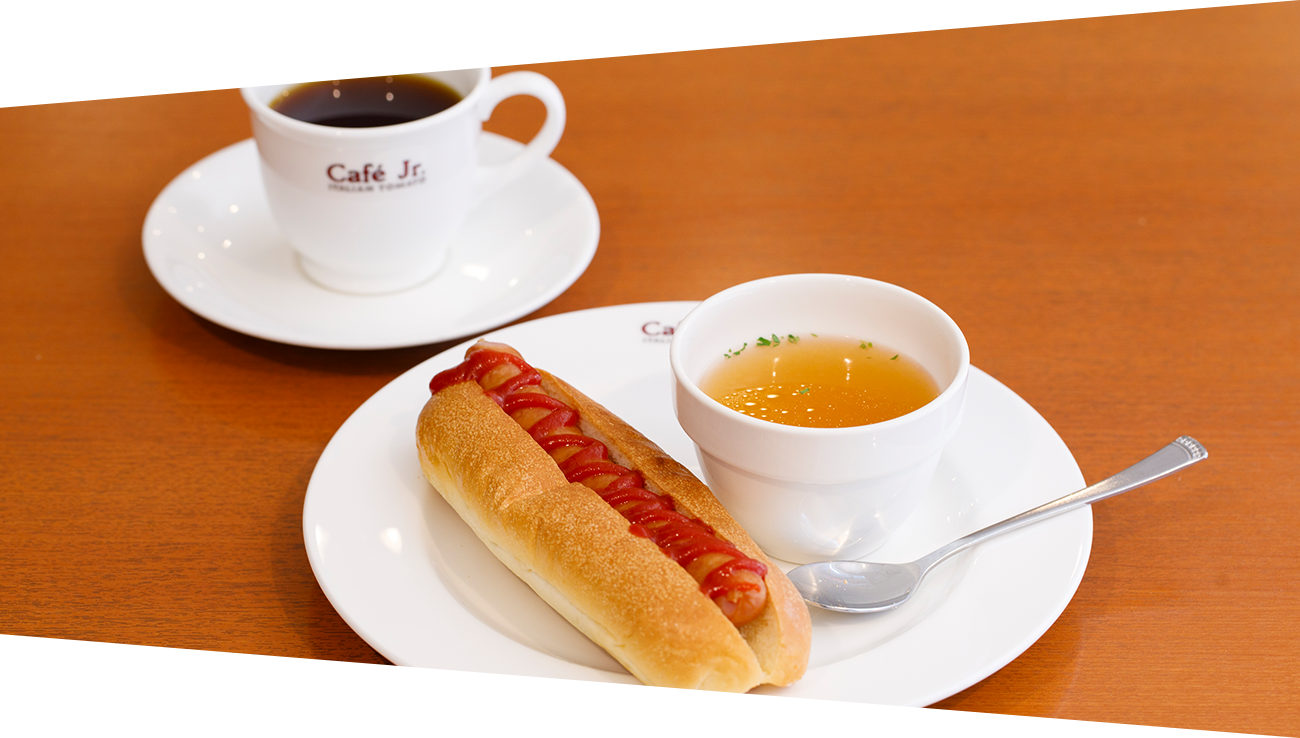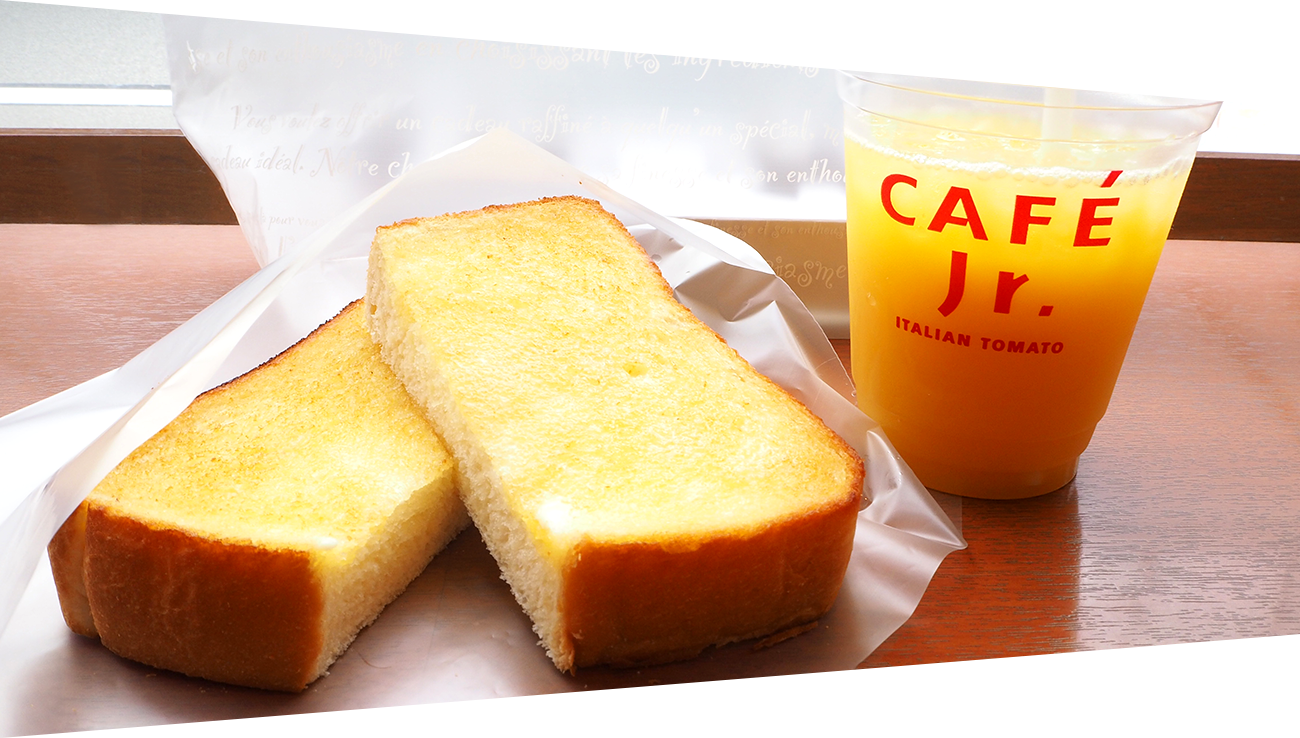 TAKE OUT Meal
Take out service is available.
Bring it to office, trains, or your room.
* You can choose Bread and Drink what you like.
* No available Soup for Take out.
* Please order directly to restaurant counter.
* Serve within breakfast time.
Other than breakfast time
Within opening hours of restaurant.
If you are not possible to use coupon during breakfast time, you can exchange bread or cake, and drink (Coffee or Tea) instad of breakfast.
(TAKE OUT ONLY / VALID DURING YOUR STAY)

* No valid for regular menu, on Italian Tomato café Jr.
* No available Soup for Take out.
* No available cake during breakfast time.
* Some menu are not available for take out.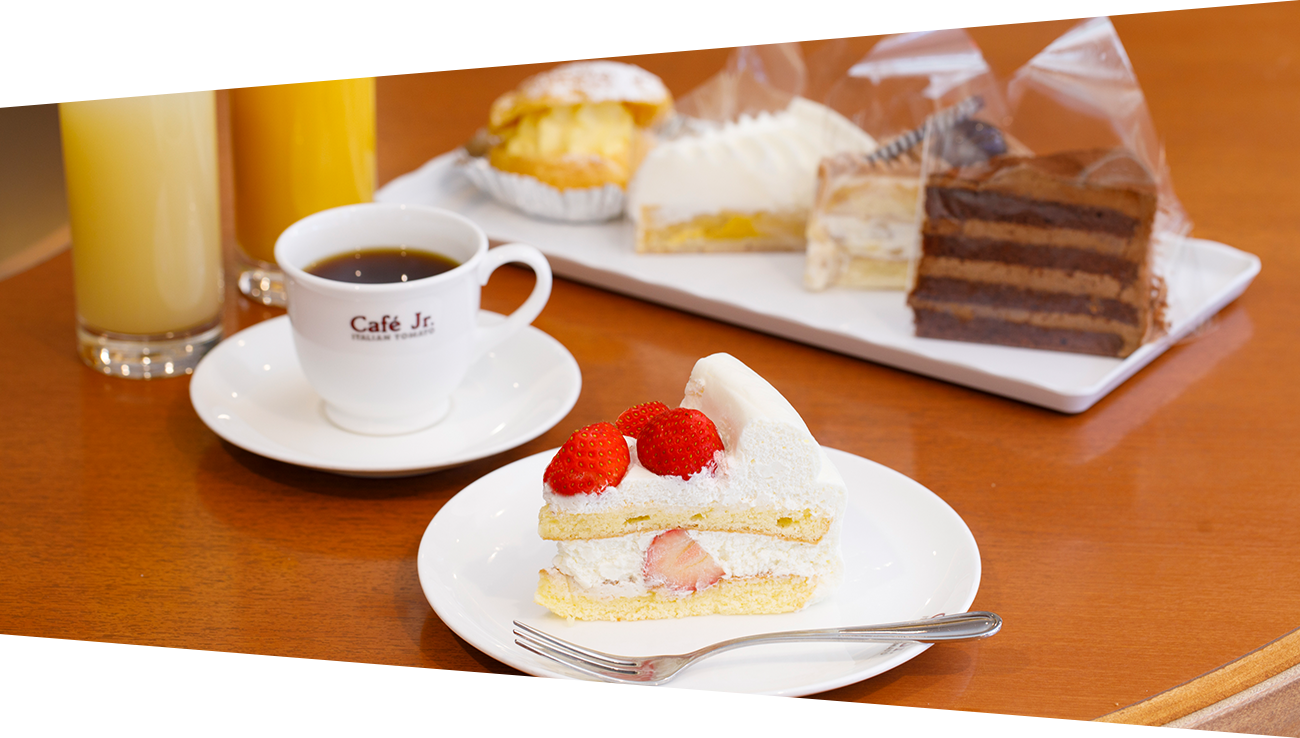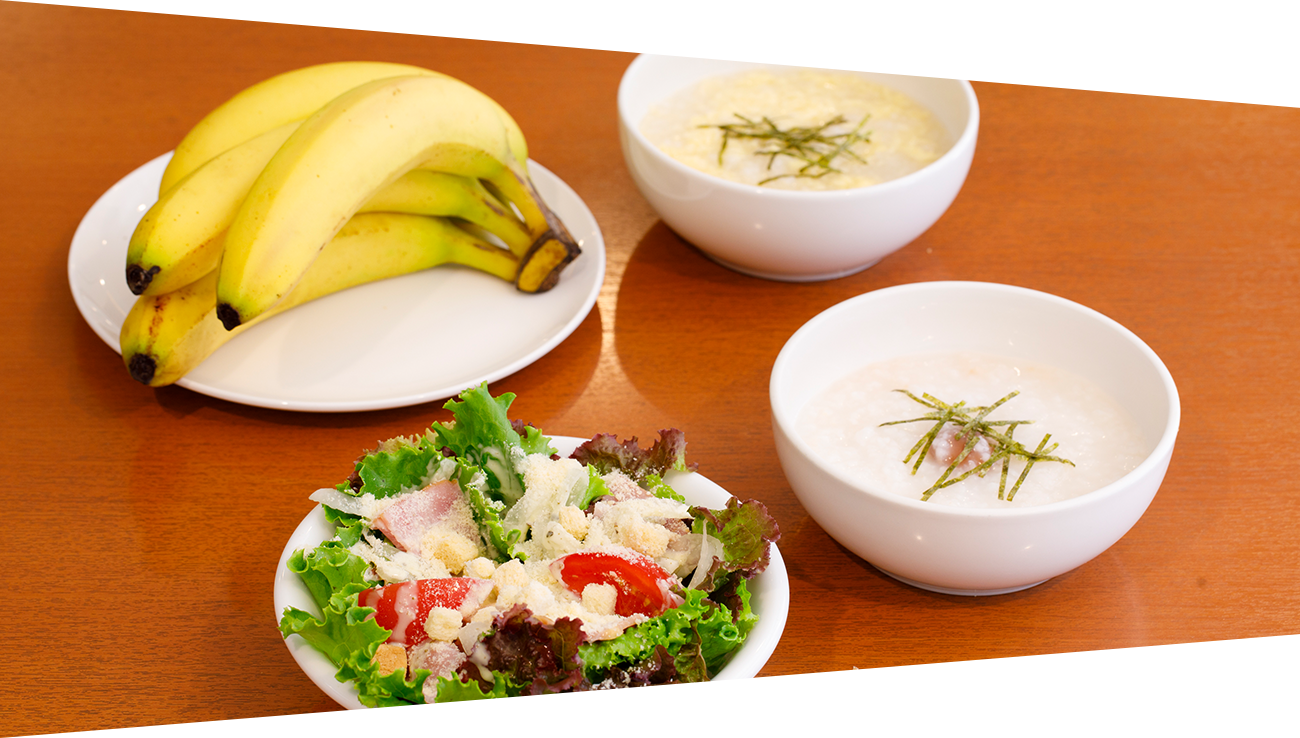 A la carte (additional charge)
Those who would like to be satisfied, there is a la carte menu with additional charge.
Check A la carte menu at restaurant.
* Pictures for reference only.
* Please pay at restaurant.